Try these tips for sleeping better, whether you have diabetes or not.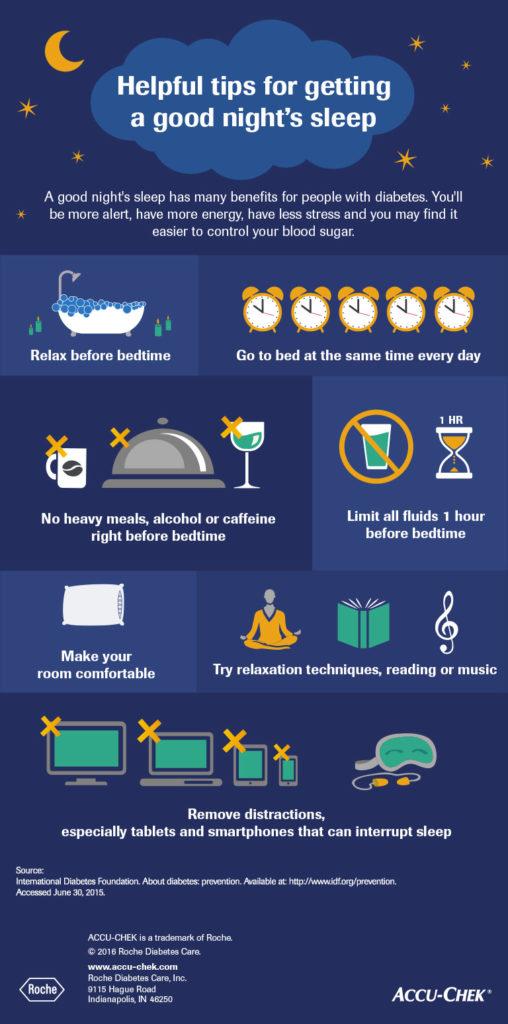 Helpful tips for getting a good night's sleep
A good night's sleep has many benefits for people with diabetes. You'll be more alert, have more energy, have less stress and you may find it easier to control your blood sugar.
Relax before bedtime
Go to bed at the same time every day
No heavy meals, alcohol or caffeine right before bedtime
Limit all fluids 1 hour before bedtime
Make your room comfortable
Try relaxation techniques, reading or music
Remove distractions, especially tablets and smartphones that can interrupt sleep
Source: International Diabetes Foundation. About diabetes: prevention. Available at: https://www.idf.org/prevention. Accessed June 30, 2015.